Blog
July 4th, 2016
The Origin is a project under Akha Ama Coffee to enhance living quality in coffee  communities. The coffee variety, cultivation, harvesting, processing, postharvest management and coffee farmer are not less important than cup quality. The Origin also refer and aim to call a young people back to origin or their hometown to work together for better development. Therefore focusing on sustainable coffee production is always helps us connected to community values and local knowledge. More important is applying nowadays education from new generation with folk wisdom in local community make huge social impact. Establishing sustainable ways to return home for young folks are very encouraging because they are the one who replacing elder farmers or their parents. This is community based approach for local development by considering all stakeholders involvement. The primary product under this project is Single Origin coffee from all coffee farmers we work with and available now at our cafes. In 2016, Akha Ama is ready to expand The Origin project into good and promising communities in Chiang Rai, Chiang Mai and Maehongson province.
September 12th, 2015
June 23rd, 2013
Field Studies to City of Rose
          This is excited moment to welcome Lee back from his trip to Portland and we are sure that his experienced is very important to enhance our coffee venture.  Let's go to hear what  Lee experienced on his first journey to US. " I thought I knew a lot about this  earth, but I found I know so little. I have to thanks to my great friend Andy Ricker, the owner of Pok Pok Restaurant, Whiskey Soda Lounge and Senyai Noodles for supporting transportation and food costs . Andy is not Thai, but he speaks Thai and knows many things about Thailand better than me, especially Thai and northern Thai food. This is the link to his restaurant  www.pokpokpdx.com and I'm sure he will make you hungry. Portland is a lovely town for me and not really a city. I love to go out to see living styles of people , especially eating, talking and drinking. People at Portland are very nice to me and I have eaten a lot every meal. I eat 4-5 meals a day, I know it's too much, but what can I do and I just love to eat! Luckily Andy was there most of the time and he shown me many good restaurants. Of course! I had Thai foods, so, I haven't missed Thai foods, I had Chinese, Vietnamese, Japanese, Ethiopian, Italian and local foods. One of the thing I could not miss in my life is "coffee" I think many people laughing to hear this, but I'm serious. I am not coffee expert, but I won't drink bad coffee. Special thanks Duane Sorenson founder of  Stumptown Coffee Roasters and all staffs  for extracting wonderful coffee for me all the times.  It was one of the best moments in my life to study about coffee in Stumptown Coffee Roasters and I've never thought they will give me this opportunity to learn from them. Sorry,but I think I'm the most lucky person in the world and  I do really mean that. I learned many things from them, especially coffee roasting, cupping, the grading of green coffee bean, wholesale & retail accounts and overall managements. Coffee roasting and Cup Tasting are very exciting, but learning to solve primary stage of coffee processing is amazing. As I'm coffee farmer, I am very appreciated in their support to allowing me to know what could / should I improve to produce the best coffee for coffee lovers. I would say this is wonderful field studies of coffee farmer that following his coffee bean from seed to cup. " On behalf of Akha Ama Coffee, we are appreciated in all of your supports to Lee and hope to see you again soon.
March 8th, 2012
Thanks to Thai PBS TV for helping us speak out about our dreams and community.
Our journey was featured on Thai PBS of Khon Kla Fan section on Sunday, February 26 and video of the program can be viewed here.
February 15th, 2012
Many thanks to all for joining us for The Coffee Journey. We are very happy to have had you along for this trip and thanks for every wonderful experience.  see photos from the journey

ขอบพระคุณทุกท่านสำหรับการร่วมเดินทางตามรอยเส้นทางกาแฟและขอบคุณสำหรับทุกประสบการณ์ดีๆที่มีให้กัน
November 15th, 2011
Lee Ayu Chuepa is the founder of Akha Ama Coffee, a 'fair-trade' coffee that has warmed the hearts and palettes of many. Lee was born in Mae Chan Tai in Chiang Rai, and brought up in an Akha village. "I'd never been to the city as a kid," says Lee, "but I told my parents I wanted to study." And so Lee began his journey. At first at a temple in Lamphun, where he learned to speak Thai and some English, and later onto university, a feat none in his village had ever achieved.
October 15th, 2011
Dear friends, Akha Ama Coffee is mentioned in the Bangkok Post on Sunday, October 16, 2011 in the Spectrum Section. Many Thanks to Phil Thornton for his writing and the Bangkok Post newspaper for publishing our story.
September 15th, 2011
Many thanks to The Wall Street Journal for publishing our story. We are very appreciative of being featured in the article Where to Get Caffeinated in Thailand.
September 3rd, 2011
Many thanks to Chiang Mai Mail and Shana Kongmun for speaking out for us.  
June 25th, 2011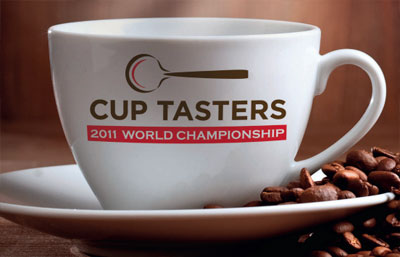 Dear all, on behalf of Akha Ama Coffee, we are pleased to announce that Akha Ama Coffee was selected for The World Cup Tasters Championship 2011, Maastricht, the Netherlands. Many thanks to Speciality Coffee Association of Europe and everyone for your contribution.
 The World Cup Tasters Championship 2011 Official Program
ในนามกาแฟอาข่า อ่ามา ขอถือโอกาสแจ้งให้เพื่อนๆทุกคนได้ทราบว่า กาแฟอาข่า อ่ามา ได้รับการคัดเลือกโดยสมาคมกาแฟชนิดพิเศษแห่งยุโรป เพื่อใช้ในงานการชิมกาแฟนานาชาติประจำปี 2554 ประเทศเนเธอร์แลนด์ ขอขอบพระคุณทุกๆท่านที่ให้กำลังใจและสนับสนุนพวกเรามาโดยตลอด ข้อมูลจาก